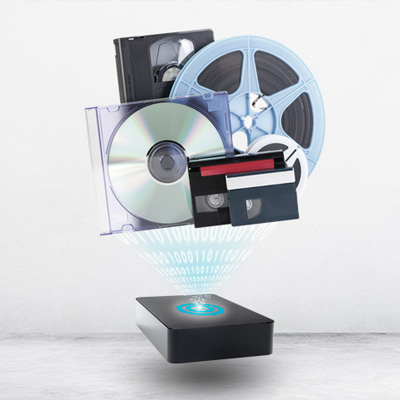 Legacy Transfers and Storage
What does 200 square feet cost you?
Leda Communications has digitized and archived thousands of assets, preserving content from formats such as 1" Type C, Betacam SP, Digital Betacam, DVCPro, HDCAM, ¼" Reels, DAT & DA-88 cassettes. You name the format we have you covered.
Let our expert team help protect and shrink your video library today.
In the past companies have spent thousand of dollars to produce corporate videos to train, inform or mark a special event or occasion.
Once its over tapes have ended up in a box or on a shelf, stored with little thought towards the future or the potential value of the content.
Video cassettes have a limited lifespan, degrading with time and storage conditions.
With fewer working video cassette recorders (VTRs) available and the parts to fix them becoming non-existent, the cost of digitizing SD and HD video materials is expected to rise over the next few years.
Now is a great time to think about what to do with your old video tape before its too late.
Captured as QuickTime Apple ProRes, we transfer your content to your choice of storage device with the option of a matching viewing copy with time code to make it easy to select footage for use in the future.
---
"History is not a burden on the memory but an illumination of the soul"
• John Dalberg-Acton •